| | |
| --- | --- |
| | |
| | |
Gone,


Yet not forgotten,
Although we are apart,
Your spirit lives within us,
Forever in our hearts.



This memorial was created in the memory of my precious son,
Gary J. Whalen, who was born in Pottsville, Pa. on April 8,1978 and left this world on August 28, 1999 at the age of 21. He left us much too soon while leaving a hole in all of our hearts. We all have many happy memories of the time we spent with Gary and will remember him forever.

Gary was a very caring, sweet person full of humor, loved by all.
He also had a love for all kinds of animals, having every pet there was to have, from hermit crabs to lizards, snakes, and his most be-loved iguana, "Bud" Music was a big part of his life. He enjoyed all kinds of music, especially techno. You always knew when he was near, because of the large amplifier he had in his car. Most times you usually heard him coming before you could see him.

But amongst all the happy times, Gary also lived most of his teenage years battling depression and a troubled heart that he hid from most of us. Those who really knew Gary though knew the battle he fought for many years, till finally, "THE TIME CAME WHEN THE PAIN IT TOOK TO STAY, WAS GREATER THAN THE PAIN IT TOOK TO GO."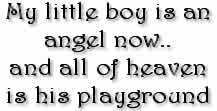 Gary skating at Lumber 84-Fall 1993 age 15




Gary with 'Tony Hawk' at Woodward Skate Camp (14 yrs. 0ld)

HIS TALENTS

He had many talents he failed to recognize. From the time he was 8 years old until the age of 13 he was an outstanding baseball player. Coaches fought to have him on their team. At the age of 8, he could slam a ball over the fence easily. Alot of this was due to his older brother, Keith, who would work with him and coach him knowing the talent he had, being a great player himself.. He even continued pitching after losing the tip of a finger in an accident.

He was a very talented artist, always sketching in his spare time, never recognizing how well he was at it. Woodworking was a hobby that he excelled at,even teaching me at the age of 14 how to work with scroll saws, etc.

At the age of 13, he discovered skateboarding. This became his passion in life. He "Lived to Skate." In the beginning at age 14, he attended Woodward Skate Camp in Pa. One of his instructors was the one and only 'TONY HAWK".

He built ramps and practiced and practiced determined to conquer this sport and prove himself. Skinned knees, elbows, broken bones, and everything in-between couldn't stop him. He had the talent to be one of the best. The last injury he had was to his knee where he had to wear a brace for awhile and the pain never really went away. Watching him skate those last few times, you could see he wasn't the same. I think this may have caused some of his depression those last few weeks.

HIS DREAM

The last summer of his life he had one of his dreams come true. He started building a skatepark in my small hometown. It grew and grew and skaters would come from near and far to skate there. After many years of struggling to find a place to skate, and being chased away, they finally found it. He spent many hours building different ramps with his friends and adding to it. Unfortunately, it is no longer there. But the memories are and Gary's spirit is still with that little skatepark.





Picture in Newspaper - 1993 15 yrs. old
HIS FRIENDS AND FAMILY
Gary had many, many friends. He'll always be remembered for all the get togethers at his apartment where he would cook tons of hamburgers on the grill and eat about 10 every night himself. With lots of ketchup, of course! He put ketchup on everything, even turkey. They would skate most weekends while he'd be recording with his camcorder. He'll always be remembered for taping everything. You never found him anywhere without his camcorder.
One of the most cherished things I have that he left me is a video tape that he edited himself of him skating. It is very well done, and holds alot of precious memories. When I watch it I can feel the pride he had for what he accomplished and the joy he found in skateboarding. (You can watch it on here/it is listed first at the top of the song list)

I think the one thing he'll be remembered for most is his sense of humor. He could make anyone laugh even in the worst of circumstances. When you were with Gary, you always had a good time.


He was a wonderful step-brother to his little step-brother and sisters. He loved children and he spent alot of time with them. They loved him and looked up to him. His last Christmas he spent with us, his step-brother Joel was 7 years old and this is when Gary gave him his first skateboard. He still has it today. Little Ashley still remembers her days as a two year old with Gary, always picking her up and spinning her around and around 'till she was dizzy! So many memories of simple things that made us happy, things we miss about him.

His grandparents loved him and were like parents to him. Gary was a special part of their lives. 'Pap" was his best Buddy. Nana was his special lady. He loved them so much.

He was engaged to be married to his fiance' of 4 years, Genia. They had planned on being married in the summer of 2000 on July 4th because Gary loved fireworks and would have them at his wedding. They were working on their wedding plans the night that he left us. Genia has endured the pain of losing him and has tried hard to move on with her life. She has many memories of their life together.
Following is a poem that speaks of the feelings she has on losing Gary.


So I am glad not that my loved one is gone,
But that the earth he laughed and lived in,
Was my earth too.
That I had known and loved him
And that my love I'd shown
Tears over his departure?
No...a smile,
That I had walked with him a little while.



I believe the one who misses him most, who's heart was broken for all time, is his older brother, Keith. They were always close as brothers. Yes, they had their brotherly conflicts, but there was a bond between them that could never be broken. Keith guided him when he needed guiding, and noone could cross Keith for Gary was always ready to stand up for him. The day Gary left, Keith lost his best friend.


HIS LEAVING

Nooone knows why he chose to leave us that day. Everything seemed to be going in the right direction. There was a pain he kept inside that must have became too much to bear! He silently slipped away that night, and took his life. There are so many why's and if onlys we are left with. So many friends, so much family, everyone loved him and he could have reached out to anyone. But he took his pain all alone and made it go away. Everyone will feel a void forever without him.

I miss him more than words can say. Part of me went with him the day he went away. My life will never be the same. My heart will forever be broken in two. One part will always be with him and the other half will fight every day to survive without him, the hardest thing any mother will ever have to do. He was my baby, a part of me , FOREVER he will be part of my being.

"MY PRECIOUS GARY", You will ALWAYS be a part of me.
You will always be my baby.

Our Dear Sweet Gary, how do we say Good-bye? How do we go on without you? You'll remain Forever in our hearts.

I Will Love You and Miss You Forever

Mom


MY CHILD

On the day God took you
I thought that I would die
I wondered where the time went
I asked alot of whys?
With people all around me
I felt alone inside
From all their words of comfort,
I couldn't seem to hide.
I thought I might be dreaming
That I'd wake and find you here,
I thought "This can't be happening"
As I wiped another tear.
On the day that you were laid to rest
My heart broke yet again,
I wondered if the pain would end.
But mostly I wondered when??
It's hard to be without you,
At times the days seem long,
Sometimes I just sit crying,
When there's really nothing wrong
I wish we'd had more time,
Before your life was done.
I hope you're resting peacefully,
My precious one.





My Precious Gary, How Tragic Your Death Was For Me

My dearest Gary, how tragic your death was for me,
Forgive me for missing your signs, why didn't I see?
I feel so sad that you felt so helpless and blue.
Your pain overwhelming that it only consumed you.
How alone you must have felt on that tragic day
Left feeling so hopeless, with nothing to say.
I do wish you had called or reached out to me.
I could have hugged you so dearly, my Gary, you see.
I miss you so badly, my heart it does ache.
So deeply it feels like it surely will break.
My dreams for your future have drifted away.
It seems so unreal that it feels like a nightmare or play.
Yet I've prayed you would walk through that door someday,
As I'd hug you so tightly; I'd have so much to say.
My handsome, young Gary, so precious to me.
Your death left me broken from what life near you was going to be.
How sadly I feel now that you are no longer here
I won't get to see you until I die and I'm there.
With you and the Lord, may you now be at peace,
May his love now surround you, your loneliness cease.
How I prayed that you would reach out to our Lord above,
Like Footprints in the Sand he was there for you with love.
He died for your sins so you would be free.
You just needed to call out to loved ones that he gave to thee.
So now I must treasure my memories of my life once with you,
Before your life became so mixed up and left you broken in two.
My precious Gary, I miss your smile and your laughter,
And will always love and miss you.

How deep your loss has left me, a mother without her child.
Love You 4-Ever,
MOM


written by Linda Stilson, mother of Michael
who passed away 12/20/2004
(Linda is a friend of POS who also lost her son to suicide)




POEM FROM MOM......

CAN YOU HEAR ME?

Can you hear me my sweet Gary?
My precious, precious, son,
Can you feel my pain and lonliness
Each night when day is done?

Can you hear my silent crying,
When I sit in my room alone?
Feeling lost and lonely,
Knowing that you're never coming home?

Do you feel the part of me that went
with you that day?
When you no longer could hold on
And silently went away?

Do you see me hold your picture
Oh so close here to my heart?
Still not able to believe
That we really are apart.

Do you hear me ask the angels,
To hug you close for me,
Or when I talk to Jesus and tell Him
"Hold him close to you for me!"

I try my best to live my life
Without you here with me,
But the emptiness in my broken heart,
Noone else can really see.

You always made me laugh
Whenever I'd feel sad,
And now I hold deep in my heart,
Precious memories of times we had.

Though there are times and lonely days
I feel I no longer can go on,
And bear the pain and emptiness I feel
Since you have been gone.

It's then I feel you come to me,
So deep within my being,
Saying "Mommy don't you cry for me
I'm happy now that I'm free

I've found my peace and love up here
With God walking close to me,
I ask Him each and every day,
God, give mom a hug for me!"

Oh, thank you my sweet baby
For listening and hearing me,
And sending God close here to my heart
Reminding me you are always here with me.

And thank you for always reminding me,
That part of you is still here,
For I have your brother Keith
To show me precious love is still near.

(written by: Louise Schickram, for my precious son, Gary)

**************************************
MOM I'M EVER NEAR

As I strolled in my garden, I felt a gentle breeze,
My Angel had whispered, "Don't worry about me,
I'm happy with God, I've work that needs done,
I'll always love you, I'm Forever Your Son,
Love me and hold me, ever near in your heart,
And always remember we are never apart.
Though I'm not by your side, I'm still with you in love,
I feel it when you send your love up above.
I'll prepare a home in Heaven and wait,
With open arms as you walk through the gate,
We'll embrace as before, our hearts will entwine,

Our souls will rejoice until the end of time.
So let your grief subside with the breeze,
I love you Mom but don't worry please,
I'm safe in God's love, there's nothing to fear,
Just remember my love, and hold me near.




**To lose a child is the worse pain any parent will ever experience.
Part of you leaves with him, it is like having your lung ripped out, a part of you is gone forever. You are never the same.
You never get over it, you just learn to "live with it."
You learn to stop reminding yourself to breathe.
You also eventually learn to wake up every morning
And not feel guilty for waking up without your child.
Not that you don't think about it everyday, because you do.
Just sometimes when you least expect it,
You stop breathing for a moment.
Then you get a "BIG SLAP OF REALITY' right in the face.

I'll NEVER SEE HIM AGAIN,
I'LL NEVER HOLD HIM AGAIN,
I WON'T BE ABLE TO TELL HIM I LOVE HIM AGAIN
I'LL NEVER BE THE SAME AGAIN.

Then you sleep, then you dream,
Then you feel him near....




**********************************************************
MESSAGE FROM HEAVEN

Dear Mom,
Even though my heart stopped beating
My spirit did not really die,
And we did not bid each other farewell,
We only said a slight goodbye....

TO ALL........(from Gary)

"DON'T JUDGE ME FOR HOW I LEFT THIS WORLD
REMEMBER THE LOVE I GAVE

A LOT OF GRIEF WILL FOLLOW ME
FOR THE DECISION THAT I MADE.
CHANGES APPEAR IN EVERYONE'S LIFE
SOME GOOD, SOME BAD
THE ONE I CHOSE FOR MYSELF
MADE EVERYONE VERY SAD.
BUT IN TIME, MEMORIES WILL HEAL YOUR HEART
AND I WILL FOREVER BE WITH YOU,IN SOME WAY OR PART
REMEMBER ME WHEN THE SUN IS BRIGHT
AND LAUGHTER FILLS THE AIR
ON A MOONLIT NIGHT, OR A WHISPER OF WIND
THESE THINGS WILL TELL YOU I AM THERE
DON'T LOOK DOWN ON MY FAMILY
OR FILL THEIR HEARTS WITH BLAME
FOR LEAVING THEM WITHOUT GOOD-BYES
THEY WILL NEVER BE THE SAME.
IF I COULD GO BACK IN TIME
I'D SAY A LAST GOOD-BYE
I'D TELL THEM TO LOOK TO TOMORROW
AND FOR ME..DO NOT CRY.'

YOUR ANGEL,
GARY

THIS WEBSITE
I'd like to keep Gary's memory alive with the use of this website
for family and Gary's many friends.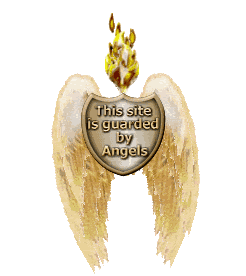 It would give much comfort
if when you think of Gary, you would take a moment to send
something to him in the tribute section, light a candle, or send a
photo or anything you have to help us remember him.



Safe at Home With Jesus

WORDS OF COMFORT (about suicide)
written by: Ron Rolheiser

Suidice is death by illness, not something someone wills. It is not an act of despair.

We are made up of body and soul, either can snap. We can die of cancer, high blood pressure, heart attacks, aneurysms. There are malignancies and aneurysms too of the heart, mortal wounds from which the soul cannot recover. Suicide is the emotional equivalent of cancer, a heart attack, or a stroke, and all the care and reaching-out in the world cannot, at times, save a loved one from death by these. That's true too for suicide. A person who dies by suicide, certainly in most cases, dies against his or her own will.

We can find comfort in knowing that God's Love, healing, understanding, and forgiveness reach into those places where we cannot. As we know most suicide victims are over-sensitive, wounded persons, too-bruised to be touched. God's touch is gentler than our own. Our wounded loved ones who fall victim to suicide
are SAFE in GOD'S HANDS, safer by far than they are in the judgements that issue from our own limited understanding.

When our loved ones who have died this way wake on the Other Side, they are met by a gentle Christ who stands right inside of their huddled fear and says. "Peace be with You".

*******************************
And think of him as living, in the hearts of those he touched.
For nothing loved is ever lost, and he was loved so much.
*******************************


LINKS:
Parents Of Suicides (POS)....
http://www.parentsofsuicide.com
Friends & Families of Suicides....
http://www.friendsandfamiliesofsuicide.com
Grieving Parents....
http://www.angelfire.com/my/grievingparents
National Suicide Prevention Hotline
1-800-273-8255